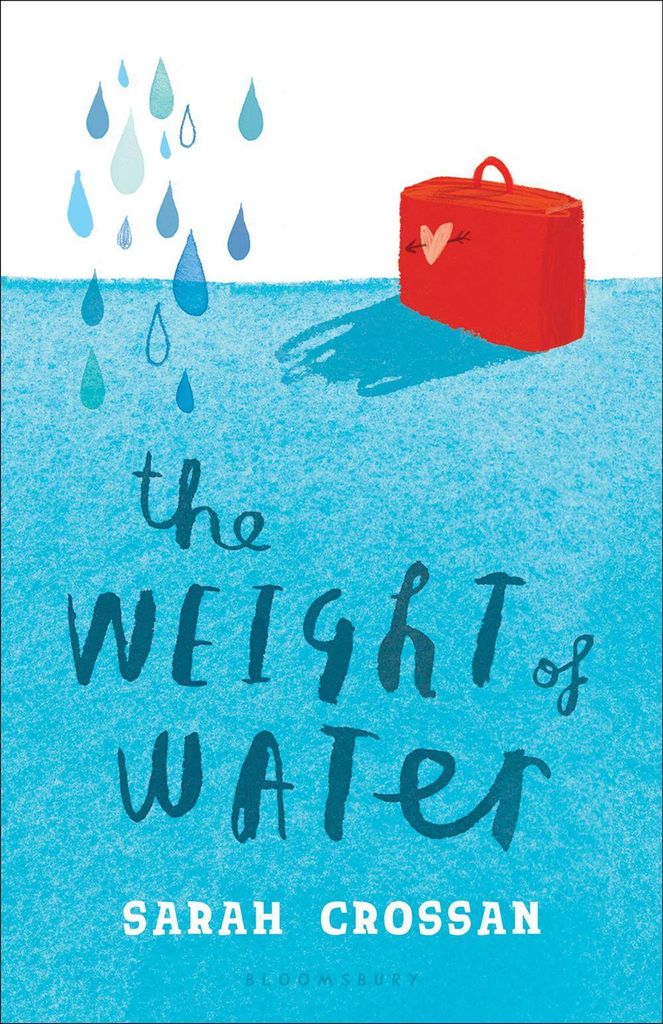 I will admit that I have never read an entire book written in verse before. Not necessarily by choice, but I simply never found myself with that sort of book in my hands. I also haven't read a lot of poetry outside of university. All that considered, one might even wonder how I managed to find myself reading
The Weight of Water
by Sarah Crossan, which is written entirely in poems.
First, let me get this out of my system: despite my lack of regularly reading it, I have a real respect for poetry. It requires a certain mastery of language, an understanding that there is no need to be verbose to illustrate a scene. One of the best books I ever read was written by someone known as a poet, not a novelist, but it was his use of language that made the novel really stand out. (But this review isn't about that title - so it shall remain nameless.)
I was in love with
The Weight of Water
within a few pages. Along with the gorgeous simplicity of a verse, it was the concept of taking moment within someone's life and capturing it in a few stanzas. Each poem shows a meaningful part
of

Kasienka's story as she is uprooted from her home in Poland and settles in Coventry with her mother as they search for her father. But the text flows so well from one poem to another that it doesn't seem any different from reading a prose book. In fact, it's one of the most enjoyable reads I've had recently.
As a Pole recently moved to England, Kasienka faces many problems: being the new girl in school, being a
foreigner
, having a father who has run away from his family - and a mother unwilling to give up her search for him. Each poem is told from her perspective as she struggles with her new life, but she soon finds a break from her troubles through swimming.
Despite the simplicity of the text, The Weight of Water provides complex characters and plot, with a young girl trying to figure out who she is under incredibly difficult circumstances. It is an impressive work, so beautifully different from many other books for middle grade readers. I highly recommend getting a copy, having a read and just enjoying its impressive structure.